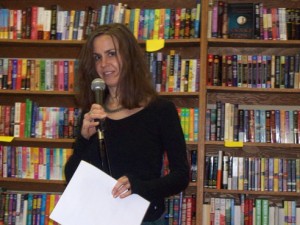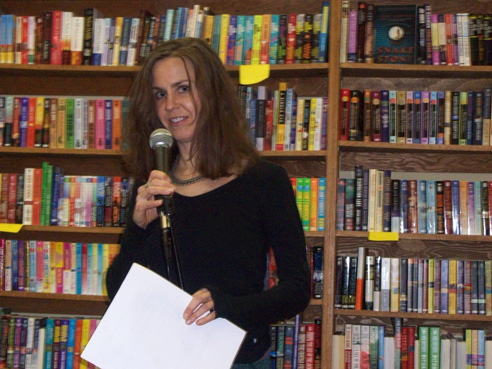 Tasha Haas writes fiction and teaches English, creative writing, and children's literature at Kansas City Kansas Community College. She has more than twelve years experience teaching at the university level, and has also conducted workshops in fiction, poetry, and experimental writing at local arts centers, public libraries, and elsewhere. She taught fiction writing as an adjunct instructor at the University of Kansas for eight years, and has also worked free-lance as an editor and writing consultant on novel, memoir, non-fiction, and poetry manuscripts. If you are interested in working with Tasha on your writing project, please contact her by clicking here. She would be glad to hear from you.
In addition to her new book, Tasha's writing has been published in several literary magazines including Conjunctions, Coal City Review, Flint Hills Review, South Dakota Review, Stickman Review, and elsewhere. She earned her M.F.A. in Fiction Writing from Bowling Green State University in 1998. She received degrees in English and French from Fort Hays State University and the University of Nice in France. Tasha was the winner of the Langston Hughes Award for Fiction in 2004, and has earned competitive writing and teaching residencies in Costa Rica, California, and Lithuania.
Tasha grew up on a ranch of several thousand acres on the prairie flatlands of southwestern Kansas, the land and culture of which has been a strong influence in her writing. Her extensive travels in Europe, Eastern Europe, Russia, and Latin America have also given her many stories. She plays guitar and writes songs and has recorded two records of her original music. She is also an artist and yoga instructor.
Tasha would love to hear from you, especially your responses to the music, art, and writing on this site. Contact her here.